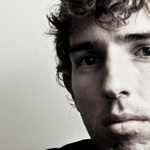 Hi there, my name is David Weir. By day I'm usually designing pretty pixels for Ludomade here in Los Angeles, but in my spare time I enjoy taking photographs.
This project is an attempt to step out of my comfort zone and into a new level of portrait photography: by taking 100 portraits of people I have never met. I am in no way a professional photographer, but I hope that this project will help develop my photojournalistic skills further and provide some stories into to the life's of these strangers.
Follow me as I attempt to reach 100 portraits and hopefully meet some cool new people on the way. Feel free to comment, like and share these images so everyone can have their say about how I am going and what they can learn from the subjects I've photographed. Hopefully this will be a lot of fun and I hope you can enjoy it with me.